New Delhi: E[co]work on Tuesday launched a first-of-its-kind co-working space in NCR's Ghaziabad region for microentrepreneurs, dismantlers, and recyclers in the e-waste sector in a bid to institutionalize e-waste management. The licensed facility is equipped with dismantling units, storage spaces, tables, tools, office and meeting rooms, equipment, and washrooms to offer the informal e-waste sector a space dedicated to dignifying and formalizing their work.
E[co]work Co-Working Space
The co-working space provides plug-and-play units for a seamless work experience. It also aims to be an affordable working solution for microentrepreneurs in the sector through its offering of a "pay-per-use" model.
Addressing E-Waste Challenges in India
In India, the majority of e-waste is handled by the informal sector often under inferior conditions. While the sector provides livelihoods for many families, it also often negatively impacts the environment and workers' health.
E[co]work's Role in Bridging the Gap
Against this backdrop, E[co]work fills this gap by providing dismantling and recycling infrastructure for India's e-waste microentrepreneurs that is at par with the formal sector. The facility offers secure storage, personal protection equipment, and disposal of hazardous waste.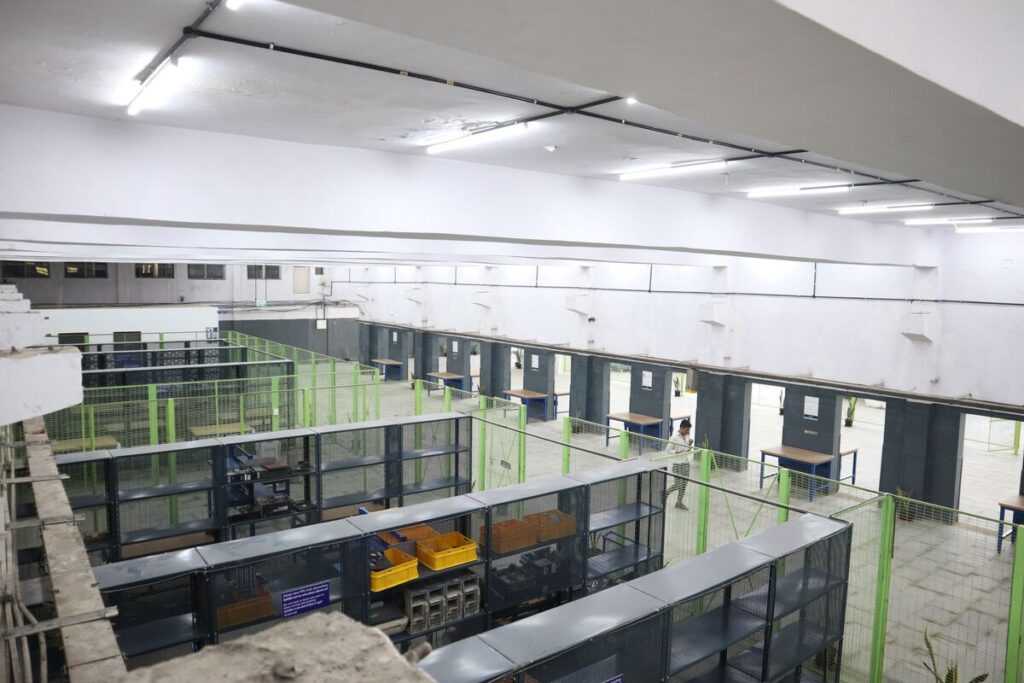 E[co]work's Vision for Sustainable Resource Recovery
"We see ourselves turning a problem into an opportunity. We're driven with the purpose of connecting the formal and informal sectors, empowering micro-entrepreneurs, and creating effective solutions for safe and inclusive resource recovery. We see ourselves as catalysts that bring together the physical, social, and digital elements to drive change for a more sustainable, inclusive, and circular world", said Deepali Sinha Khetriwal, co-founder of E[co]work.
Govt. and Industry Support for Responsible E-Waste Management
The vision is supported by the Government of India's LiFE Mission, legislation, and corporate commitments for improved conditions, efficiency, and transparency in the recycling sector. The Ministry of Electronics and Information Technology's GREENE initiative intends to manage e-waste responsibly for a sustainable future through collaboration between the public, government, and industries.