Bangalore: Raj Diamonds, a renowned name in the world of diamond jewellery, has unveiled its latest masterpiece – the "Opulent Allure" collection during the Bangalore Fashion Week. This exquisite collection redefines style, luxury, and elegance, encapsulating the enchantment of the world's most precious and prized colored gemstones. Comprising necklaces, rings, earrings, bracelets, bangles, pendants, and an array of meticulously handcrafted diamond-encrusted jewellery pieces, the Opulent Allure collection is destined to illuminate the upcoming festive and wedding season. Notably, it includes a diamond necklace valued at Rs. 4 crores, boasting D color and FL clarity, adorned with 232 flawless diamonds, and set in 18k yellow gold, making a grand statement at the event.
A Symphony of Precious Gemstones
This collection weaves a tale of passion, serenity, lushness, depth, and rare beauty, drawing from the rich palette of nature's most magnificent gems. From the fiery passion of Burma ruby to the serene allure of sapphire, the lush green of Colombian emerald, the intriguing depths of Afghan Kunzite, stunning blue and violet hues of rare Tanzanite from Tanzania, and the incredibly rare Paraíba tourmalines, the Opulent Allure collection brings these gems together in harmonious splendor. Each gemstone possesses a unique narrative, tracing the Earth's geological journey, its transformation under pressure, and the revelation of its distinct character. This collection embodies the magic of colors, seamlessly blending extraordinary colored gemstones, artistic creativity, and exceptional craftsmanship.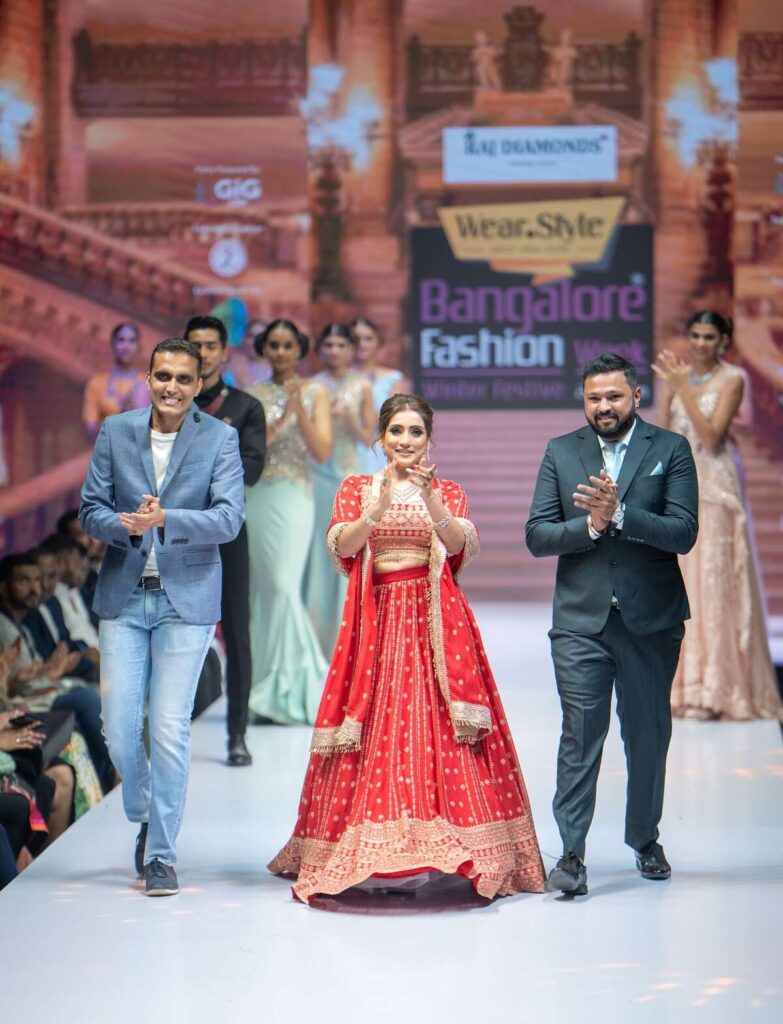 A Celebration of Special Occasions
The Opulent Allure collection has been painstakingly designed to resonate with the profound emotions of numerous special occasions. Whether it's bridal jewellery, stylish and stunning party wear, traditional ornaments, cocktail pieces, timeless solitaires, or celebrations of life's significant moments, each piece in this collection is a high-fashion, couture masterpiece destined to make a bold and unforgettable statement. In a symphony of light, color, and form, each piece tells a story – a narrative of meticulous detail and unwavering passion that culminate in perfection, celebrating the vibrant personality of the woman who wears it.
Eshwar Surana, Managing Director, Raj Diamonds, Speaks
Eshwar Surana, the Managing Director of Raj Diamonds, expressed the brand's dedication to crafting beautifully designed products of perfection. He stated, "The vibrance and charm of our new collection will rightly reflect the myriad roles that today's women gracefully portray. With each gemstone's vivid hues and individual characteristics, this collection unveils a world where no two pieces are alike and is sure to add panache and extend the effortlessly unique persona of the wearer."
A Legacy of Trust and Quality
Raj Diamonds has, since its inception, ushered in a new era of diamond artistry and established a legacy of trust, quality, and integrity. The brand's commitment to quality is evident in its meticulous selection of diamonds based on exceptional characteristics beyond the 4Cs of Cut, Color, Clarity, and Carat. Every piece of jewellery undergoes rigorous screening with the latest technology to ensure the authenticity of natural diamonds, avoiding lab-grown imitations. This unwavering commitment to quality has earned Raj Diamonds a special place in the hearts and minds of customers, making it one of the most trusted diamond jewellery brands in the country.
As the brand celebrates this latest addition, it remains dedicated to providing a diamond for every occasion, each chosen with care and precision to honor the moments that truly matter.