The Korea Culture and Tourism Festival 2023 is currently captivating audiences with an immersive array of cultural experiences, enchanting performances, and delectable Korean cuisine at Ambience Mall, Gurugram. Organized by the Korea Tourism Organization (KTO), this festival serves as a dynamic celebration of the enduring connection between India and Korea, inviting visitors to delve into the realm of Korean culture and tourism.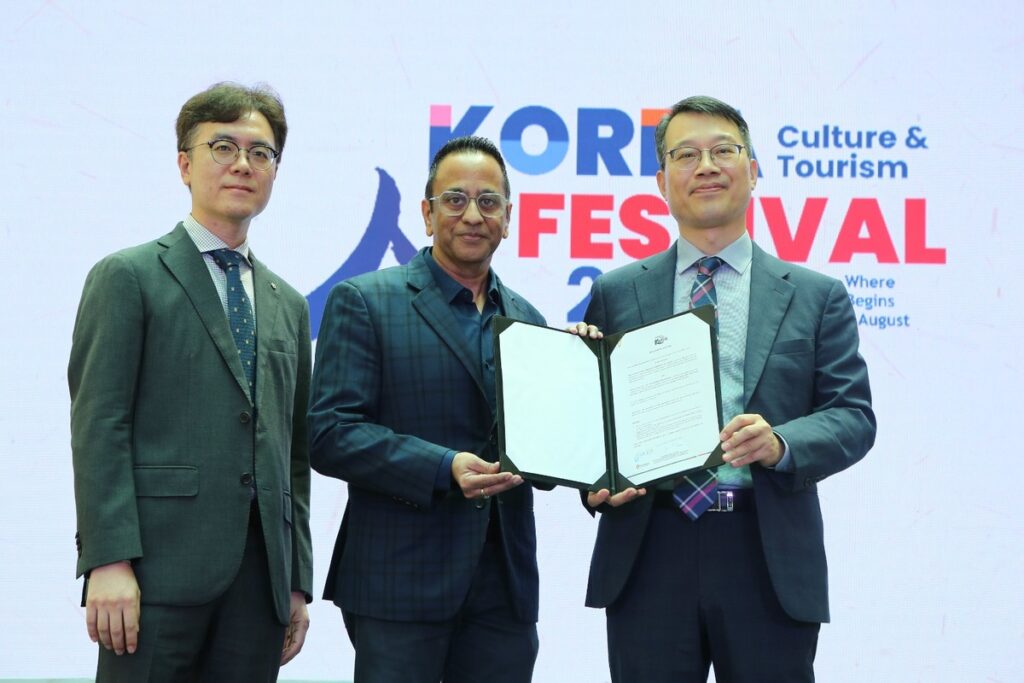 Mesmerizing K-Performances Steal the Show
The festival commenced with a series of awe-inspiring K-Performances, featuring gravity-defying B Boying acts by ONEWAY CREW that left the audience spellbound. Pushing the boundaries of movement and creativity, these performances showcased the true essence of Korean dance culture. In addition, the festival witnessed captivating Taekwondo demonstrations by Taekwoncre, seamlessly blending precision and strength into an art form that left an indelible mark on the attendees.
Fusion of Indian Dance and K-Pop
Adding a unique twist, the festival stage came alive with a fusion of Indian dance and K-Pop songs. This innovative collaboration harmoniously blended the rhythmic beats of Indian dance with the infectious energy of K-Pop, underscoring the artistic synergy between India and Korea.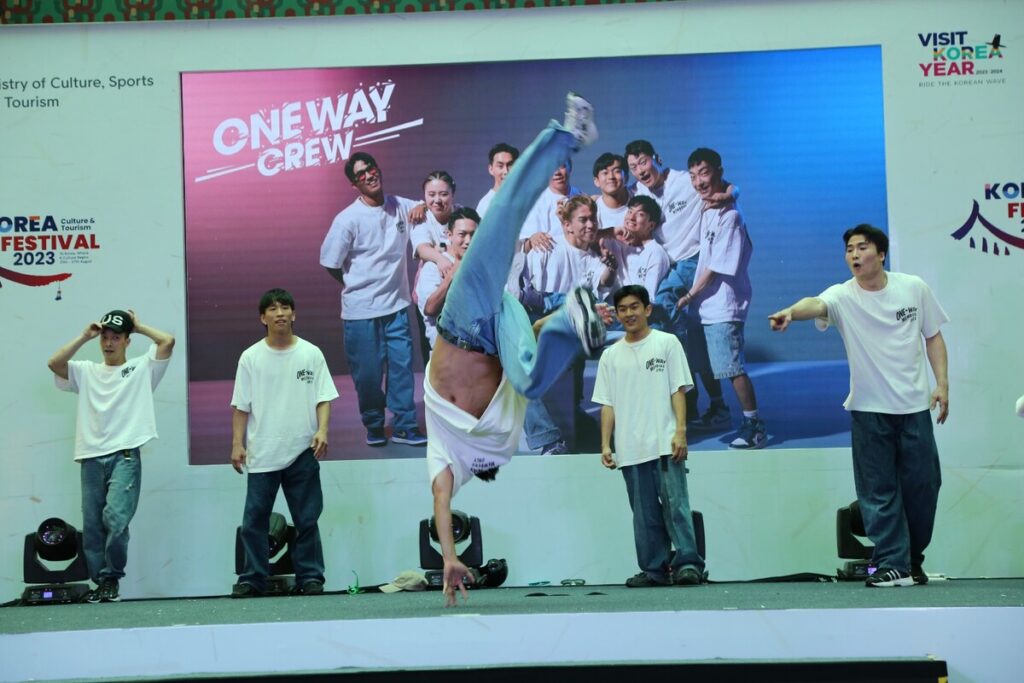 K-Photo Booth: Creating Lasting Memories
For those seeking to capture the festival's magic, the specially designed K-Photo Booth provided a vibrant backdrop. Attendees were able to encapsulate the essence of Korean culture in picture-perfect memories, fostering a sense of nostalgia and joy.
K-Beauty Stalls: Unveiling Korean Beauty Secrets
The Bioface and Innisfree K-Beauty stalls garnered significant attention, introducing festivalgoers to the secrets of flawless Korean beauty. Visitors had the opportunity to explore a wide range of beauty products and treatments that have taken the world by storm, with experts offering insights into achieving radiant looks synonymous with K-Beauty.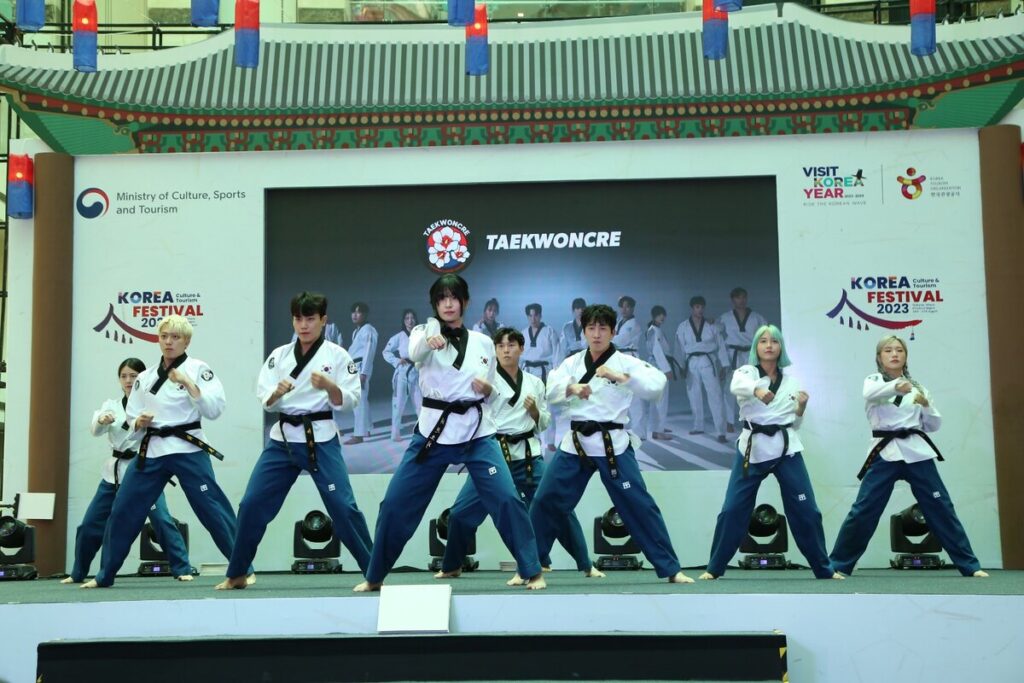 A Gastronomic Odyssey through Korean Cuisine
The Korean Food section offered a culinary journey like no other. From traditional Korean dishes to renowned culinary creations by brands like Lotte and Orion, attendees were treated to a gastronomic extravaganza. The diverse flavors and culinary traditions of Korea came to life, tantalizing taste buds and satisfying hearts.
Nostalgia and Entertainment through Traditional Games
Festivalgoers engaged in traditional Korean games like Ddakji, Jegichagi, and Gonggi, infusing the event with nostalgia and entertainment. These games, passed down through generations, brought a historical touch to the festival, sparking laughter and appreciation for Korean culture.
"In the harmonious blend of India's vibrant spirit and Korea's rich cultural tapestry, we find a remarkable celebration of K-Vibes and Heritage at the Korea Culture and Tourism Festival 2023. Together, we've woven memories that transcend borders and time, fostering a shared appreciation for the beauty and diversity of our two nations," remarked Mr. Myongkil Yun, Regional Director-India & SAARC, Korea Tourism Organization.
Anushka Sen: Bridging Cultures as Honorary Ambassador
The festival was graced by the presence of Anushka Sen, the Indian Television Actress, Model, and Influencer, serving as the Honorary Ambassador of Korea Tourism from India. Anushka shared captivating Korea travel stories, offering insights into her exploration of Korean culture and attractions, thereby strengthening the cultural ties between India and Korea.
The Korea Culture and Tourism Festival 2023 concluded as a resounding success, deepening the Indian audience's appreciation for Korea's attractions and cementing the bond between the two nations. The Korea Tourism Organization (KTO) expressed gratitude to all attendees and partners who contributed to the event's success.