Experience K-Performance, K-Beauty, Korean food and More: KTO's Festival on August 26th-27th at Ambience Mall, Gurugram
New Delhi: The Korea Tourism Festival kicked off with an enchanting gala night, celebrating cultural connections and vibrant experiences. This festive event not only strengthened cultural bonds but also marked 50 years of harmonious diplomacy between Korea and India. The event saw the presence of Mr. Younggeun Lee, Executive Director of Korea Tourism Organization and Roshan M. Thomas, Deputy Secretary, Ministry of Tourism, Government of India, underlining the importance of this cross-cultural collaboration.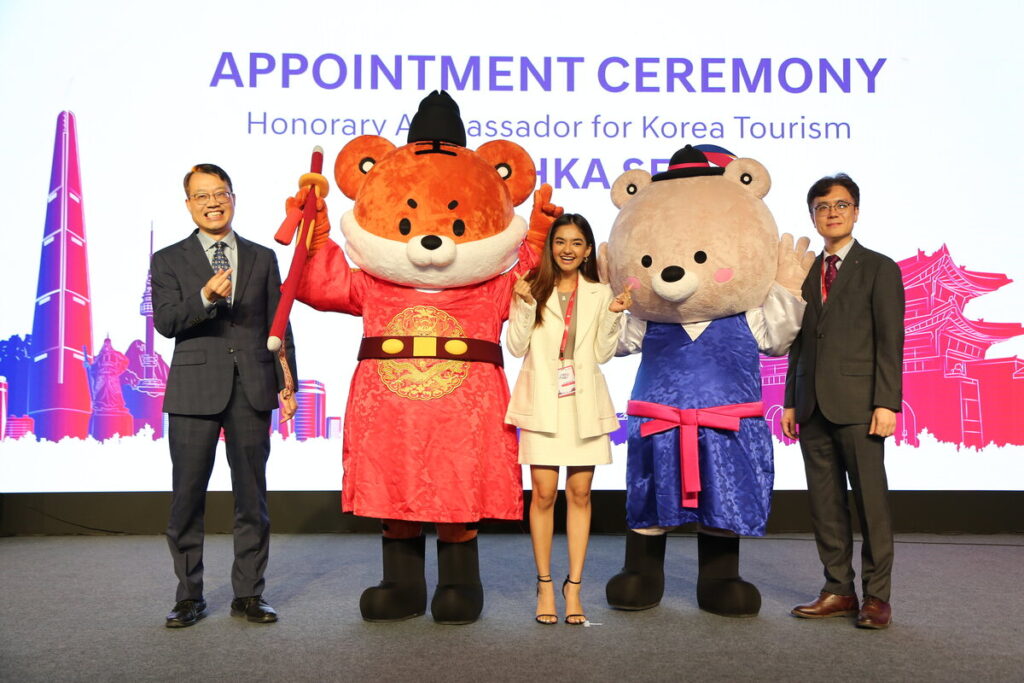 A Star Ambassador Strengthening Ties
In a testament to the lasting cultural connection between the two nations, Indian Television Actress, Model, and Influencer, Anushka Sen, has been named the Honorary Ambassador of Korea Tourism from India. This appointment showcases the shared values and mutual respect between the two countries, promising exciting opportunities for deeper cultural exploration.
Tantalizing Tastes of Korea
A captivating moment of the evening was an exclusive presentation and tasting session of Korean temple food by Buddhist Nun & Grand Master Temple Food Guru Wookwan. This significant experience introduced the flavors of Korean temple cuisine to India for the first time.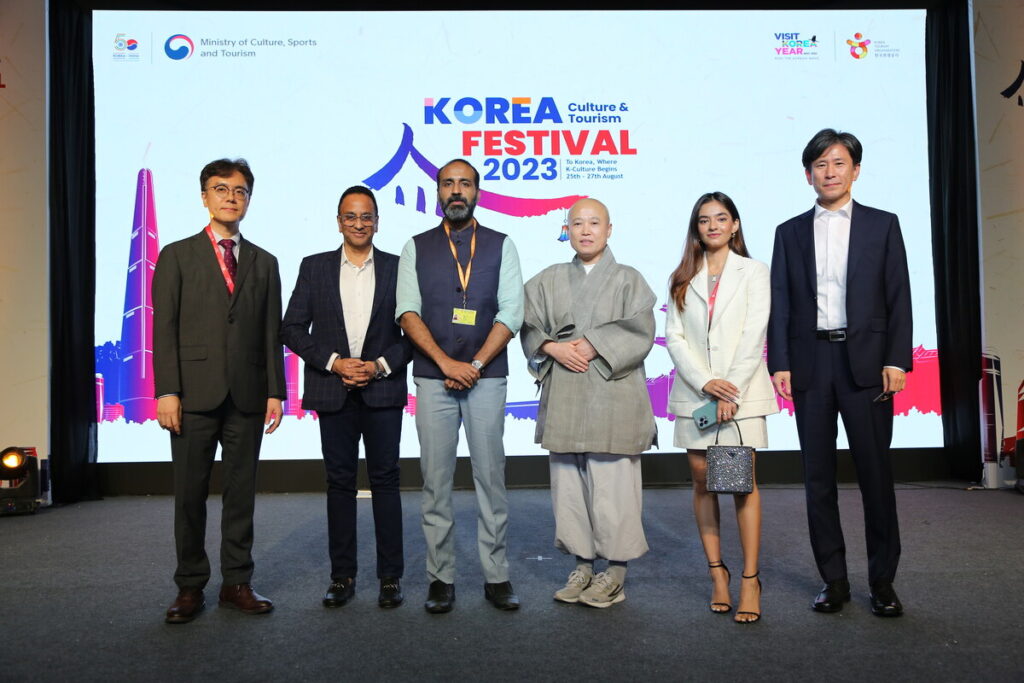 Building Bridges through Culture
While addressing the conference, Mr. Myongkil Yun, Regional Director – India & SAARC, Korea Tourism Organization, said, "As we look ahead, the Korea Tourism Festival serves as a testament to the enduring cultural connections between our nations. This event symbolizes the deep-rooted ties that bind us and opens doors for even more vibrant cultural exchanges. As part of Visit Korea Year, we eagerly anticipate strengthening these connections and welcoming travelers to explore the enchanting offerings of Korea. The festival's success reaffirms Korea's growing popularity as a favored destination for Indian travelers."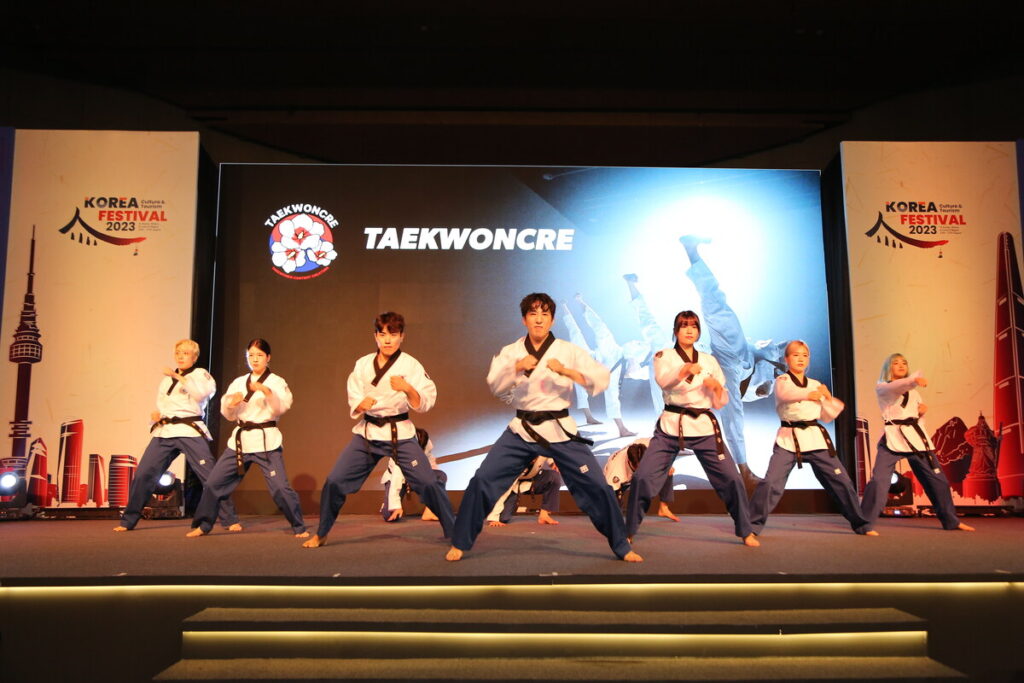 Korea's Rising Popularity
Aligned with KTO's ambitious initiative, Visit Korea Year 2023-24, the festival's success underscores Korea's rising popularity among Indian travelers. KTO data reveals that Indian visitors to Korea had surpassed 49,580 by June 2023, with projections reaching an impressive 120,000 by December 2023. These figures solidify Korea's appeal to Indian travelers.
Exploring Korean Travel and Lifestyle
Moreover, KTO hosted a Travel Mart event on August 25th, featuring participants like JeollaNamdo Tourism Organization, Gwangju City, nine destination management companies, Korean Air, Asiana Airlines, Bioface, and Amorepacific. These participants actively engaged, creating a platform to explore various aspects of Korean travel and lifestyle.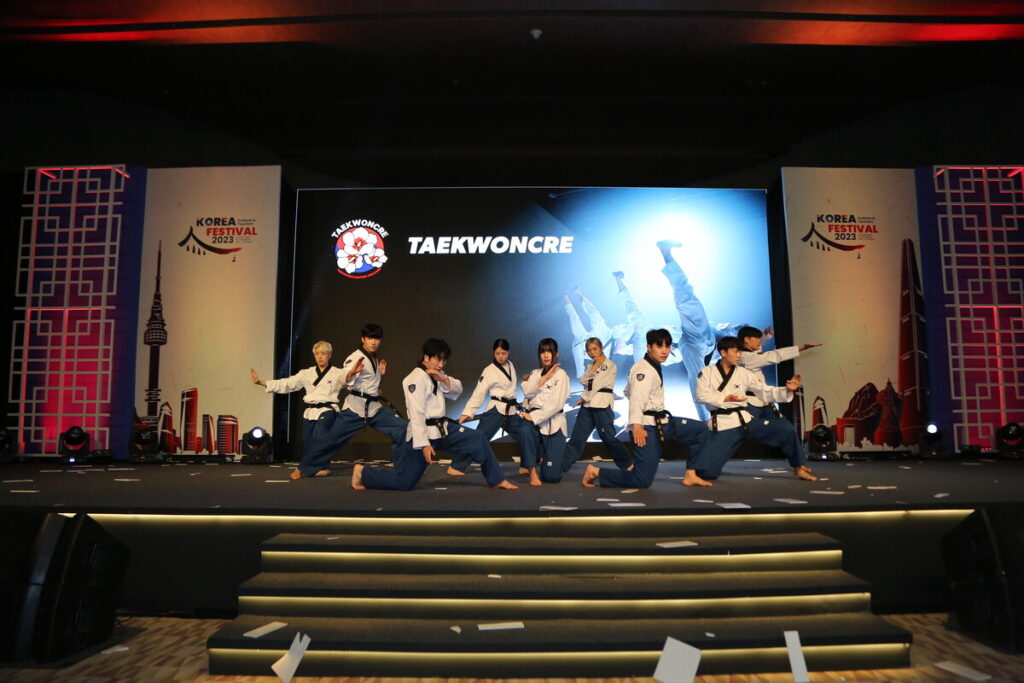 A Festival for All
Additionally, the Korea Culture and Tourism Festival will be open to the public on August 26th and 27th at Ambience Mall, Gurugram. This festival offers a unique opportunity to experience different facets of Korean culture, including K-Performance, K-Beauty, Korean food, and traditional games.
The Korea Tourism Festival 2023 promises not only to be a celebration of culture but also a bridge between nations, fostering a deeper understanding and appreciation of the rich heritage of both Korea and India. With Anushka Sen as the Honorary Ambassador, and a diverse range of cultural experiences on offer, this festival is set to leave an indelible mark on the hearts of all who attend.