New Delhi: KONE Elevators India, a wholly-owned subsidiary of KONE Corporation, has joined hands with KHUSHII to execute the "Shikshaantra Plus – School Transformation Project" at SDMC K-II, Sangam Vihar, South Delhi. This ambitious project is set to revamp the school's infrastructure, creating an inspiring learning environment for the students.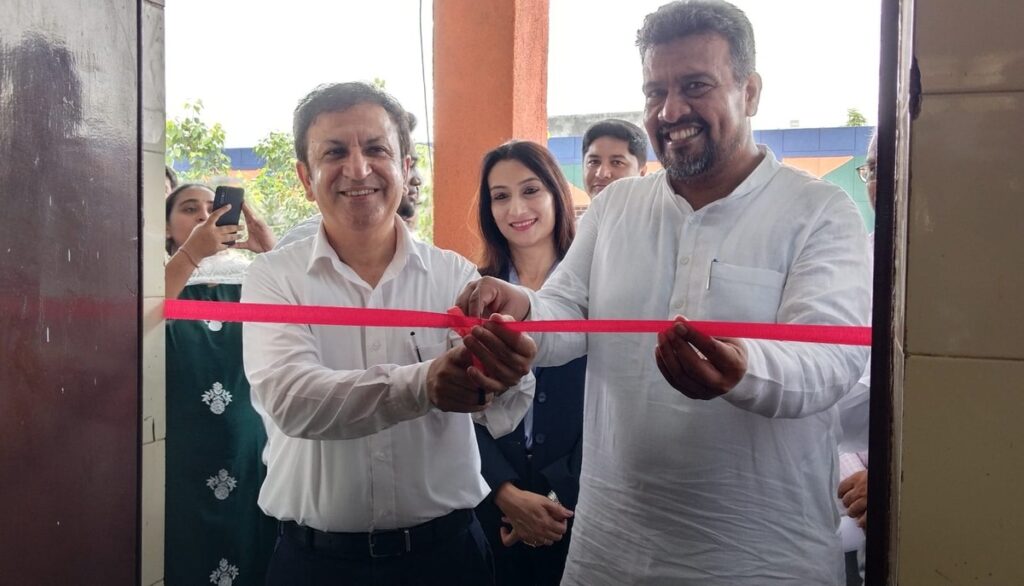 Unveiling a Brighter Future
The new infrastructure was unveiled through a heartwarming ribbon-cutting ceremony led by Mr. Amit Gossain, Managing Director of KONE Elevators India, in the presence of the school's senior management team and officials from KHUSHII.
Mr. Amit Gossain shared his thoughts, stating, "KONE's commitment to CSR goes beyond business, demonstrating a genuine dedication to social responsibility and community development. The Shikshaantra Plus project is a testament to KONE India's vision of making a positive and lasting impact on the lives of individuals and communities. Through this project, KONE has contributed to shaping a brighter future for the students of SDMC K-II, Sangam Vihar, South Delhi, and inspiring them to dream big and achieve their educational aspirations."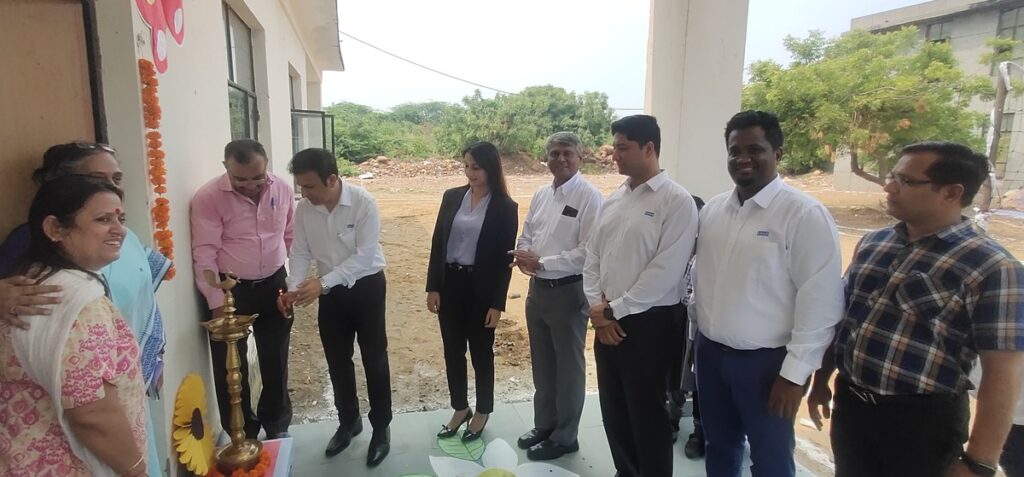 Transforming Education, One Step at a Time
KONE India's CSR initiative has brought about remarkable changes at SDMC K-II:
1. Ground Leveling: The project involved flattening the previously overgrown rear-side playground, establishing a secure and easily accessible area for students, teachers, and school events.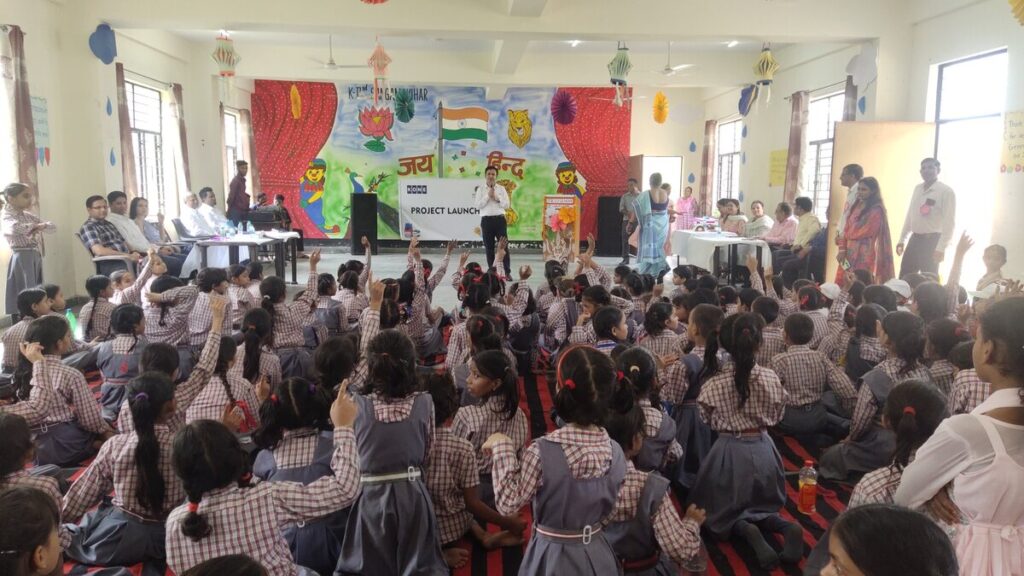 2. BaLA Painting: The corridors and walls received a vibrant makeover through BaLA Painting, fostering an environment where creativity and imagination can flourish.
3. Green Boards for Classrooms: Green boards were installed, providing teachers with a dedicated space for interactive learning experiences.
4. Student Dual Desks: KONE India generously contributed 150 dual desks for improved seating comfort and a conducive learning environment.
5. Desktop Computers and Furniture: KONE India donated 20 computers along with tables and stools, empowering students with access to modern learning tools.
6. Notice Boards: KONE installed 15 notice boards across various classrooms, ensuring effective communication of important information.
7. Class Gate Painting: All 54 class gates were painted, promoting a sense of pride and ownership among students and staff.
8. Tile Work: Meticulous tile work was undertaken to ensure a durable and long-lasting finish on corridor walls.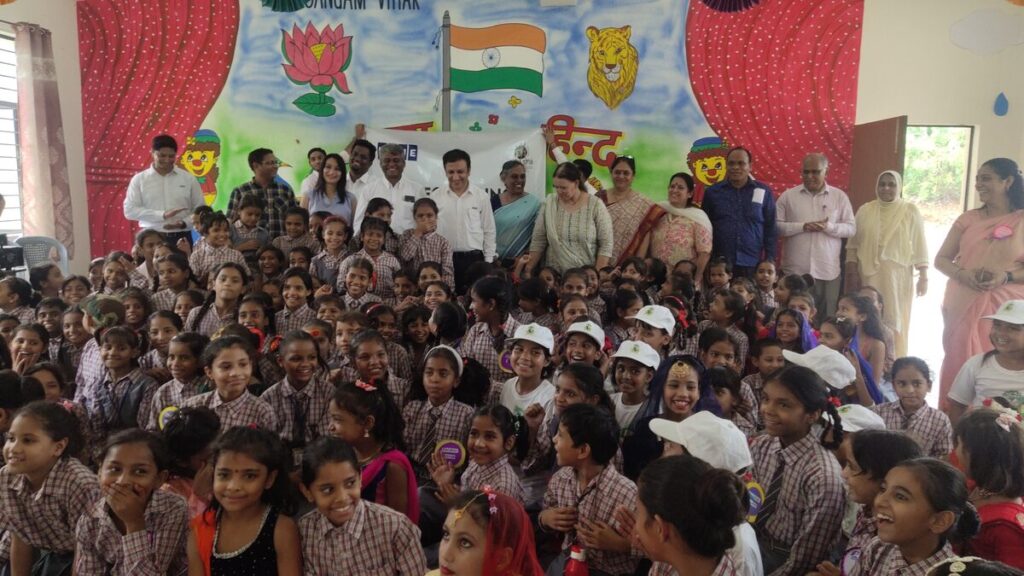 9. Classroom Whitewashing and Waterproofing: KONE took the initiative to whitewash and waterproof the classrooms, providing a conducive learning environment.
KONE Elevator India's initiative has not only enhanced the physical infrastructure of SDMC K-II but also uplifted the spirits of the entire school community.
Empowering the Future Generation
At KONE Elevators India, the focus remains on empowering the future generation through citizenship initiatives in education and skill development. The "Shikshaantra Plus – School Transformation Project" reflects their commitment to creating a brighter and more inclusive future for young minds.