Mufin Green Finance, India's pioneering NBFC dedicated to electric vehicle (EV) financing, has received a significant boost with a $1Mn funding injection from Shell Foundation, a UK-registered charity. The funding is designed to create a joint de-risking pool of $2Mn through First Loan Default Guarantee (FLDG). This strategic partnership aims to unlock commercial capital for financing 2-wheelers and 3-wheelers electric vehicles, benefiting low-income transporters in India. By collaborating with renowned financial institutions like IREDA and SBI, Mufin Green Finance seeks to drive a transformative impact on the EV market in the country.
Empowering Clean Energy Access
Shell Foundation has a long-standing commitment to empowering underserved communities in Sub-Saharan Africa and India by providing access to clean renewable energy. Through their initiatives, they have reduced CO2 emissions, generated jobs, and leveraged funding across various energy sub-sectors, uplifting the lives of over 229 million individuals since 2000.
Mufin Green Finance's Vision
Delighted with the funding support from Shell Foundation, Mr. Kapil Garg, the Managing Director of Mufin Green Finance, expressed their dedication to bringing innovative EV financing solutions to uplift low-income communities. With a focus on democratizing the EV financing and leasing space, the company envisions financing thousands of EVs for low-income clients, thereby providing millions of rides and significantly reducing CO2 emissions.
Catalyzing Commercial Debt and Impact
The $1Mn funding from Shell Foundation serves as a catalyst for Mufin Green Finance to leverage commercial debt, allowing them to access approximately $40-60 million over five years through recycling the de-risking pool. This influx of capital will enable the financing of approximately 42,000 EVs for low-income individuals, providing a sustainable mode of transport while reducing 0.37 million tons of CO2 emissions over the same five-year period.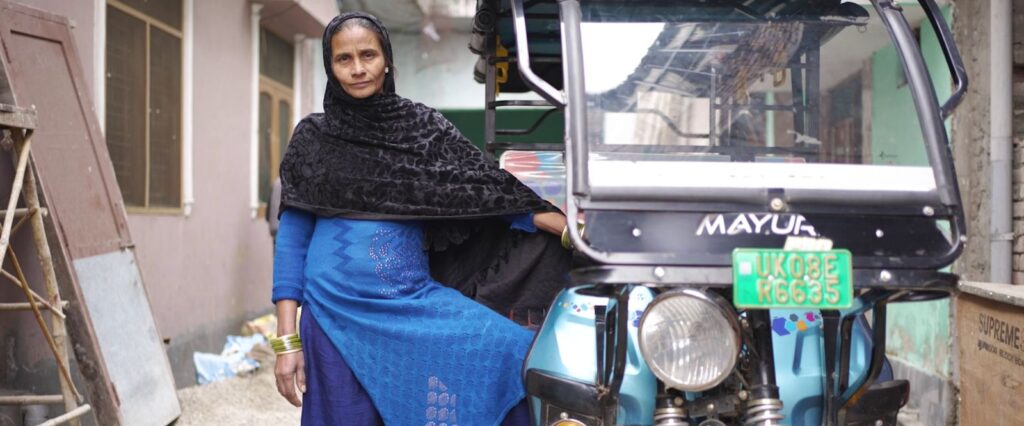 Expanding Green Financing Solutions
Founded in 2016, Mufin Green Finance holds the distinction of being the first pure-play listed NBFC company in India, operating on the Bombay Stock Exchange (BSE). Their mission to fuel India's EV ecosystem has already resulted in financing EVs worth over INR 350+ Cr. and indirectly reducing 38,000 tonnes of carbon emissions through their clientele.
Ambitious Growth Plans
With an impressive AUM of Rs 300 crore at present, Mufin Green Finance aims to multiply its portfolio by at least 20 times in the next three years. This expansion plan involves tapping into new territories and offering innovative green financing products to drive the adoption of EVs across India. The company aims to increase its market share from 7% to 10% in the northern and eastern Indian regions.
Unlocking Financial Services for the Underserved
Mufin Green Finance's vision extends beyond geographical boundaries. Their aspiration is to provide financial services to underserved populations across the country, unlocking income generation opportunities for sustainable livelihoods. The company plans to venture into other green financing products, such as solar panel financing, by the end of 2024, further advancing their commitment to sustainability and clean energy solutions.
Conclusion
The strategic partnership between Mufin Green Finance and Shell Foundation marks a pivotal moment in India's EV financing landscape. With significant funding and innovative de-risking pool mechanisms, Mufin Green Finance is poised to bring affordable EV financing to low-income transporters and make a substantial impact in reducing CO2 emissions. Their ambitious growth plans and commitment to expanding green financing options demonstrate their dedication to driving positive change and fostering a greener, more sustainable future for India.