Bengaluru: Canon India, a staunch advocate of community development, proudly commemorates three years of active engagement in its sixth adopted village, Annadodi, situated in Karnataka. This milestone underscores Canon India's unwavering commitment to the 'Adopt a Village' initiative, a cornerstone of its Corporate Social Responsibility (CSR) endeavors. With a firm foundation rooted in the 4Es – Education, Eye Care, Environment, and Empowerment – Canon India's holistic approach fosters self-reliance and sustainable progress within the village, accompanied by significant infrastructural enhancements.
Empowering Villages for Sustainable Growth
Since its inception in 2012, the 'Adopt a Village' initiative has been a testament to Canon India's holistic approach to uplift the society. This initiative involves the comprehensive development of villages across North, East, West, and South India for a specified period. Canon India currently spearheads development in four adopted villages, including Nandrampur Bass in Haryana, Parivali in Maharashtra, Annadodi in Karnataka, and Kalyanpur in Kolkata.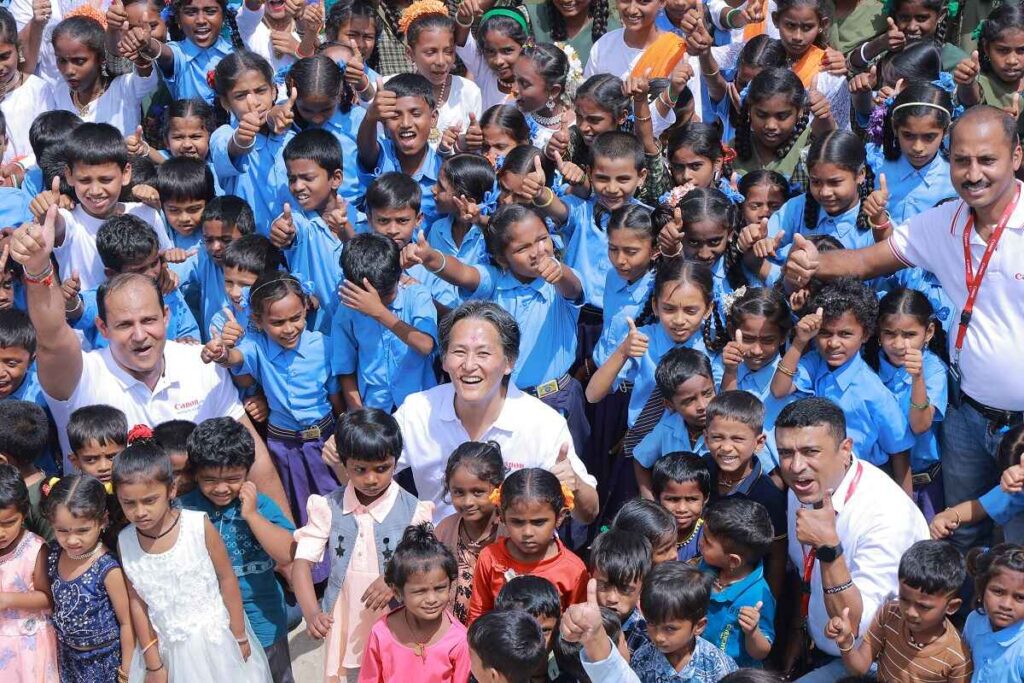 Elevating Educational Landscape and Beyond
Canon India's unrelenting dedication to its 4Es policy has transformed Annadodi Village. The educational landscape has flourished with 678 students benefiting from the Resource Centre's remedial education. Additionally, the school infrastructure has seen remarkable enhancements, including hygienic water stations and renovated separate toilets for boys and girls. Skill-based training initiatives have empowered 422 beneficiaries through computer and tailoring courses. The establishment of a 'Vision Center' stands as a testament to the well-being of the community, offering regular eye camps and check-ups, benefitting over 5000 individuals. Concurrently, environmental initiatives have led to the planting of nearly 600 trees, fostering a greener landscape. Villagers are actively engaged in cleanliness drives to promote a hygienic environment. Installation of solar panels and solar streetlights ensures a continuous supply of electricity, promoting sustainability.
Progress Unveiled: A Visit from Leadership
In a demonstration of Canon India's hands-on commitment, Mr. Manabu Yamazaki, President & CEO, Canon India, visited Annadodi Village to assess the progress and interact with community members. Reflecting on this three-year milestone, Mr. Yamazaki emphasized, "Investing in holistic village development is pivotal in building a self-reliant nation. Empowering villages with education, essential skills, and basic necessities not only uplifts lives but also strengthens our collective future. Our journey with Annadodi Village exemplifies this belief, evident in the children's smiles and the community's spirit. As we continue nurturing self-sufficiency and comprehensive growth, we contribute to a resilient India. Businesses can indeed shape a brighter future, and we remain dedicated to impacting lives positively, both within the village and beyond."
The evolution witnessed in Annadodi Village stands as a testament to Canon India's steadfast dedication to creating a brighter, self-sufficient future for communities. Through the 'Adopt a Village' initiative, Canon India paves the way for a robust India built upon the strengths of its diverse communities.